A Blissful Experience from Head to Toe
We are Greenville's first accredited spa, and the only place you can go for a full salon & spa experience. Where you can let go, unwind, and allow yourself to be transported to a place of serenity, of bliss, of beauty.
Let us uncover your true identity Inside & Out.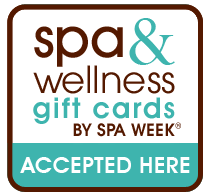 Call us! 864-233-1891
Tuesday-Friday 9:00am-5:30pm
Saturday 8:30am-5:00pm
3 East Park Avenue, Greenville, SC 29601
CASH GRATUITY ONLY
Special Packages
A Time For Mom
One Hour Aromatherapy Candlelight Massage, Mini Facial, Spa Pedicure
$200.00
Outdoor Spa Retreat Package
HQ Pedicure 15 Minute Massage Mimosa - (limit 2 glasses)
$80.00
Mother To Be
One Hour Pre-Natal Massage, HQ Manicure, Spa Pedicure, and Chocolate Covered Strawberries
$190.00
Looking to purchase a gift certificate? Click here!
Call us!
864-233-1891
| Tuesday-Friday
9:00pm-6:00pm
and Saturday
8:30pm-5:00pm
| 3 East Park Avenue, Greenville, SC 29601 |
Like us on Facebook!
| Website designed by