A Blissful Experience from Head to Toe
HeadQuarters Day Spa & Salon is the only boutique salon and spa located in Downtown Greenville. We now offer indoor and outdoor services. Thanks to our amazing clients, we have been locally owned for 37 years. We have become a more intimate spa and salon to provide the best experience possible, while still catering to large spa parties. Come allow us to show you the experience all of us here are so passionate about providing to our clients through our services.
Let us enhance your true identity Inside & Out.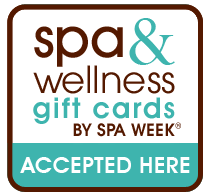 Call us! 864-233-1891
Tuesday-Friday 9:00am-5:30pm
Saturday 8:30am-5:00pm
3 East Park Avenue, Greenville, SC 29601
CASH GRATUITY ONLY
Special Packages
Spaliday Renewal
1/2 hour massage, mini facial, mini manicure, mini pedicure.
$127.00
Time for Two
1-Hr Massage by Fireside & Candlelight, Champagne For Two
$180.00
Romantic Getaway
1 Hr. Aromatherapy Candlelight Massage Express facial with kissable lip treatment HQ Pedicure with extended foot massage - HQ Manicure with extended hand massage Scalp Massage Champagne Chocolate Covered Strawberries
$210.00
Looking to purchase a gift certificate? Click here!
Call us!
864-233-1891
| Tuesday-Friday
9:00am-6:00pm
and Saturday
8:30am-5:00pm
| 3 East Park Avenue, Greenville, SC 29601 |
Like us on Facebook!
| Website designed by